(The articles listed below are on a PDF format. If you do not have Acrobat Reader to read those documents, just click on the link below to download the Acrobat Reader freeware version.)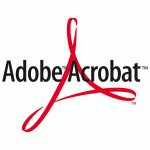 Since it was established in 1989, the INTUITU PERSONÆ Cabinet distinguishes itself by its relevant and modern vision of the job market and of the Human Resources Management.
Historically specialized in the recruitment of Jurists and legal Experts, it has step by step emerged as a european generalized Cabinet, gaining ground and prestige and becoming one of the most reputated french generalist Cabinets. This development earned INTUITU PERSONÆ great notoriety so that it has been (and is still) regularly asked for some lights about the recruitment evolution among various sectors. Thus, the economic press has often relied on the Cabinet's point of view.
Just clik on the following articles to read them (in french) and do not hesitate tocontact us for any purpose (explanation, information, mission).